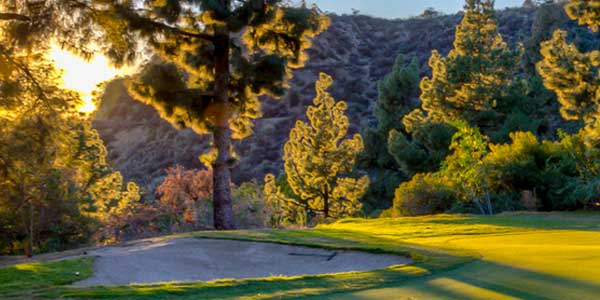 The Burbank Police Officers' Association, 2019 Annual Golf Tournament was held on Friday, October 4, 2019.
Positive feedback and smiles filled the clubhouse after a beautiful day of golf at DeBell Golf Club.
Thank you, to all the players, sponsors, and volunteers.
Our golf tournament would not be possible without the generous donations and continued support from all our sponsors.
---
Tournament Sponsors
Cusumano Real Estate Group
Retired & Disabled Police of America
Steve Keh
Stone Busailah, LLP
---
Corporate Sponsors
Behunin Construction Company
Burbank Firefighters Local 778
Girard & Peterson, Inc.
G&M Oil Company, Inc.
Jose M. Medrano, M.D., P.C.
Kathryn Barger, Los Angeles County Supervisor
LaTerra Development, LLC
Lewis, Marenstein, Wicke, Sherwin & Lee, LLP
---
Hole-N-One
Community Chevrolet of Burbank
New Vehicle
Mike McDonald & Mary Anne Been
NFLA Package
---
On Course Tap Beverage
Lincoln Beer Company
---
Open & Safety Flight Scramble Awards
Domino's
Girard & Peterson, Inc.
---
Continental Breakfast
Porto's Bakery
---
Lunch
HoneyBaked Ham
---
Honorary Sponsors
ABRI Dental
Aflac
Bon Appetit Bakery
Brad Korb Real Estate Group
Burbank Printing
Burbank Water & Power
Crunch
Fit Mortgage
Gain Federal Credit Union
Hilton Garden Inn
Los Angeles Police Federal Credit Union
Magnolia Island Hand Car Wash
Randall L. Broadrick
Story Tavern
Tactical Pro Shop
The Snug
The Walt Disney Company
Universal City Studios Credit Union
Warner Bros. Consumer Products, Inc.
---
Sponsors
Aava Dental
Alan Arzoian
Ann Babick Anna Torosyan
Ashley Homestore
Baker to Vegas Relay Race -Team Burbank BPD Command Staff
BPD Retired Captain Janice Lowers
BPD Retired Detective Dave Kleinfeld
BPD Retired Detective Larry Hoeschen
BPD Retired Detective Robert Elias
BPD Retired Lieutenant Al Madrid
BPD Retired Lieutenant Brian Matthews
BPD Retired Lieutenant Don Brown
BPD Lieutenant J.J. Puglisi
BPD Retired Lieutenant Matthew Ferguson
BPD Retired Motor FTO Steve Castleberry
BPD Retired Motor Officer Timm Dyrness
BPD Retired Officer Dale Ferency
BPOA Retiree Representative Al Angele Brain Slaught
Brookside Golf Course
Burbank Cigar Lounge
Burbank International Film Festival
Burbank Kiwanis For Fun Foundation, Inc.
Burbank Police Commissioner Hagop Hergelian
Burbank Police Department
Burbank Sunrise Kiwanis Foundation
Burbank Sunrise Rotary
Burbank Tournament of Roses
Carol Nunez Carol & Brian Strong
Cement Masons Local 600 City of Burbank
City Councilmember Bob Frutos City of Burbank
City Council Office Darlene Hong
Direct Point Advisors
Disney Global Security Investigations
Don Cuco Restaurant
Dr. David Abri
Fantasia Billiards, Inc.
Farmers Insurance - Paoletta Agency
Eric Rowley
Glendale Police Department
Glendale Police Officers' Association
Granville
Hamoui Mobil Mart
Handy Market
Jack Corbett
Joanna Tomlinson
John & Patty Dilibert
Jon's Window & Awning
Julie Broadrick
Karros Burbank
Kiwanis Club of Burbank
Ken Murphy
Leanna Mkhitaryan
Linda Troncone
Magnolia Park Optimist Club
Mandy Gordon
Mary Madrid
Medical Clinic For Immunization - Lawrence Delano Tran, M.D., Inc.
Michael R. Hastings
Narrow Path Motosports
North Hollywood Ice
New York Life Insurance Company
Patty Adams
Pierce Brothers Valhalla Memorial Park & Mortuary
Providence Saint Joseph Foundation
RHYS TILLEY'S 76
Riverside Police Officers' Association
Roger Mason - Law Enforcement Crisis Mgmt., LLC
Salvador Ortega
SAS Shoes
Scott Scozzola
Sharon Wilson
Smith Mandel & Associates, LLP
The BBQHQ
The Enchanted Florist
The Ice House
The Corporate Gift Services
Theo Minassian
The Police Credit Union
Tim Behm
Toni Sturdivant
Trophy King & Gifts
Please join us in showing our gratitude by patronizing these businesses.
was made to acknowledge all sponsors. Please accept our heartfelt apology if anyone was not included.