Charitable Giving
Every year the Burbank Police Officers' Association donates money and time to benefit numerous charities, groups and organizations in the Burbank area.

To help us better serve you and our community we share, please feel free to join our mission by participating in any of our events or donating toward our cause.
---
Boys & Girls Club of Burbank and Greater East Valley

Serving our community for almost 20 years, the Boys & Girls Club of Burbank and Greater East Valley supports and nurtures potential in more than 1500 youth ages 6-18 every day. Through professional, dedicated and trained staff, the boys and girls at our Main Club and at 17 local sites are encouraged to fully participate in a variety of enrichment programs all designed to help young people experience a positive sense of self and build strong character in a safe, nurturing and affordable environment. No child is ever turned away for an inability to pay. - BGC Burbank
---
Burbank Arts For All

"Our mission is to ensure every student in Burbank public schools receives a quality arts education as part of their core curriculum."

Through our two annual grant making cycles and community building efforts, we support arts education programming in media, visual and performing arts for the more than 15,000 children in the Burbank Unified School District (BUSD) each year. Our Community Outreach Working Group is comprised of parents, teachers, artists and community stakeholders who are aligned with our mission and assist the Foundation in the areas of Community Outreach, Schools Outreach and Volunteer Engagement.


---
Burbank Unified School District (BUSD)

Student learning is the primary goal of the Burbank Unified School District. View the Board's Core Values and District-Wide Goals for further details. - BUSD


---
Burbank Temporary Aid Center (BTAC)

Founded in 1974, the Burbank Temporary Aid Center has been providing individuals and families, the working poor, crime victims, senior citizens, and the homeless with the short-term emergency assistance they need to live with dignity. - BTAC


---
Leadership Burbank

Leadership Burbank is a community-based organization that offers a nine-month leadership training program for people who live or work in Burbank. Through a hands-on curriculum, leaders and emerging leaders have the opportunity to enhance their personal and professional skills, gain a deeper understanding of community dynamics, and build a network of colleagues and associates throughout our city.


---
National Law Enforcement Officers' Memorial Fund (NLEOMF)

"The mission of the National Law Enforcement Officers Memorial Fund is to generate increased public support for the law enforcement profession by permanently recording and appropriately commemorating the service and sacrifice of law enforcement officers; and to provide information that will help promote law enforcement safety." - NLEOMF


---
California Peace Officers' Memorial Foundation (CPOMF)

"The California Peace Officers' Memorial Foundation is a non-profit charitable foundation whose mission is to recognize and honor California's peace officers who gave their lives "In The Line of Duty" serving the citizens of this great state, and provide support to the family members left behind." - CPOMF
---
9-99 Foundation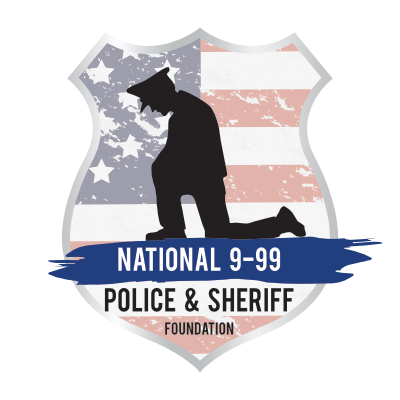 "The National 9-99 Police and Sheriff Foundation raises funds for injured or fallen officers and their families, invests in K9 safety and training, and provides counseling and mental health resources to all officers in need." - 9-99 Foundation
---
Officer Down Memorial Page (ODMP)

"When a police officer is killed, it's not an agency that loses an officer, it's an entire nation." - Chris Cosgriff, ODMP Founder
---