BPOA & BCEA JOIN FORCES TO OFFER A $1,000 REWARD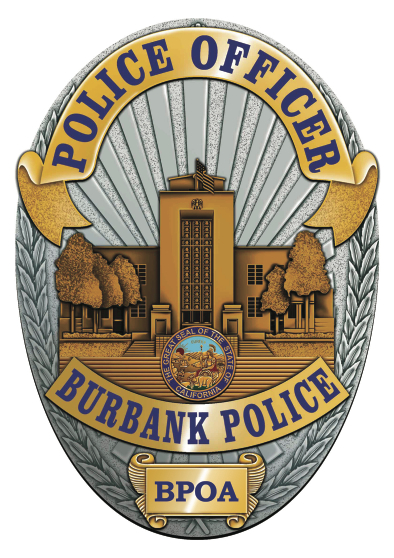 Sharing the outrage of the Burbank community over a recent, selfish act of theft from BCR "A Place to Grow," the Burbank Police Officers' Association and Burbank City Employees Association elected to each offer a $500.00 reward for information leading to the arrest and conviction of the suspects.1 BCR is a local non-profit organization providing care and services for members of the Burbank, Glendale, San Fernando Valley, and neighboring Los Angeles County communities with disabling conditions.
Between the hours of 6:00 PM on July 27, and 2:00 PM on July 28, 2017, thieves stole two adult-size tricycles from BCR. The bikes had been stored behind a locked gate and secured together with a locked cable, both of which the thieves cut. KTLA covered the story. The thieves have yet to be identified, and the tricycles are still outstanding.
The Burbank Police Department is actively investigating the theft and seeking to identify the suspects as well as to recover the stolen tricycles. Anyone with information related to the theft is encouraged to contact Detective Zimmerman at 818-238-3279.

1 The payment of a reward must be approved by the BPOA and BCEA Board of Directors after reviewing all documentation detailing a claimant's cooperation and involvement justifies payment.
The appropriate law enforcement officials, after reviewing the evidence related to the crime or crimes, must determine that the person is the individual responsible for the crime or crimes for which the reward was offered, and that the information would have reasonably led to the arrest and conviction of that person.

If more than one claimant is eligible for any reward issued pursuant to this section, the BPOA and BCEA Board of Directors may apportion the reward money in a manner the Board deems appropriate.

A person shall be deemed ineligible for a reward if he or she is:

1. Employed by a law enforcement agency, or any other organization that compensates its employees for performing acts relating to the investigation of or reporting of crimes
2. Acting as an agent for the suspect(s) and/or if the suspect(s) would benefit from the
payment of the reward, and/or is directly involved in the crime
3. A public official
4. Any relative of the above

It is important that the assigned detectives know you are responding to one of these reward offers. Although every effort is made to remove reward bulletins that have expired, you should verify the reward offer status when first contacting the detectives listed.
Lieutenant Jay Hawver, President