RUN TO REMEMBER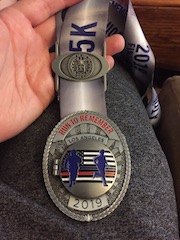 On Sunday, April 7th, twenty-four employees (including officers, dispatchers, and other civilian employees) as well as friends and family, represented the Burbank Police Department in the fourth annual Run to Remember that commemorates fallen officers and other first responders.
The employees participated in 5K, 10K, and half-marathon runs while donning attire that remembered Burbank PD's fallen heroes. A hearty thank you to the Burbank Police Officers' Association for their generous contribution to offset the entry fees for its union members who participated in this run and to Reserve Officer Soon Hee Rettig who brought a Department vehicle to stage in Fox Studios and stood by for the duration of the race to represent our agency.
Thanks to the participants who worked hard to prepare for this event. We hope to have more participants join us next year!
Special shout-out to Kenny Madrid and his girlfriend Kaylee who ran the 5K.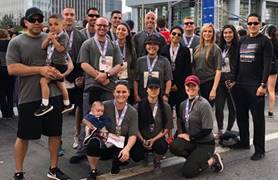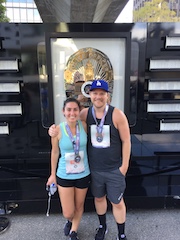 Officer Jesus Espindola